The Well-Connected Home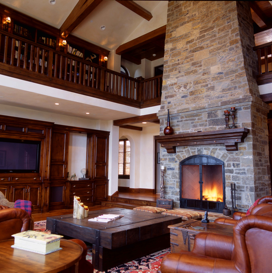 Since 1995, the industry veterans and craftsmen of Icongroup have collaborated with clients and some of the most talented architects, builders and interior designers to set the standard for "the well-connected home."  From Pebble Beach to Silicon Valley to Napa Valley, our clients have set the standard in business, entrepreneurship and professional sports. These clients have chosen Icongroup to provide the nerve center for their fine homes.
Icongroup can provide the "brains" for the entertainment, lighting and energy systems of your home. If you would like to hear more, or are in the market for "the well-connected home", feel free to contact us. We will work closely with you to balance your needs for performance, practicality, and ease of use.
-Michael Laugesen
Founder of Icongroup